What can Lean Construction do for you?
What can Lean Construction do for you? –the intent, through Lean training and/or consulting support, is to develop the techniques and understanding within your business to optimise your resources, delight your customers, decrease your costs and increase productivity.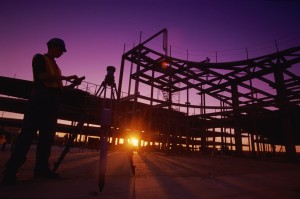 Adopting the principles of Lean (identifying customer value, making the value flow and eliminating waste) into construction processes can pave the way for better employee communication, more effective partnering relations with your main suppliers, a more efficient work-site and a working methodology that can be fine-tuned for all of your future projects going forward. In fact, you might ask yourself what costs in time, materials, manpower and reputation you are continuing to incur by not embracing proven improvement methods.
Like most industries, construction is made up of interdependent processes. All processes have similar traits and characteristics (Suppliers-Inputs-Process-Outputs-Customers). What Lean purports to do is take a holistic view of all the different components and stakeholders involved in the process and make them work in harmony to achieve customer satisfaction and project effectiveness, from both a practical and financial point of view. This can often involve splitting the typical construction process into several value streams based on the particular stage of completion, for example – design and planning, site preparation, foundation, structure/frame, cladding, interior, landscaping and all the relevant services. Apart from the obvious benefits of more efficient operations, there is also evidence that employees working in such an environment have less accidents and less absenteeism.
Integrated Project Delivery (IPD) is another tool aimed at improving the traditional construction management structure by encouraging AEs, CPMs & Legal departments to craft contract terms that align interests of key project team members with a view to setting a better playing field and working together towards a common goal, where risks and rewards are shared. Within this structure, the silo effect is greatly diminished, as all stakeholders, particularly your suppliers of goods and services, are included and informed of their roles and responsibilities in regular on site meetings as the project progresses. Materials and services are only scheduled as and when they are needed which can offset storage costs and breakages on site. Controlling this component is vital as major costs are incurred if materials are not available when the installers show up on site, or when materials are on site, but installers are late. This can, in turn, have a negative impact on other services.
Approaching any project from the customer's perspective not only ensures that you know what is required, but also highlights the wasteful items that the customer is not willing to pay for and so can sharpen your focus to what is important. Lean construction highlights the typical types of waste as experienced in this industry including;
Building ahead of time
Waiting for… (people, material, information for the next operation)
Unnecessary transport – double handling, priority shipments and tool transportation
Inappropriate processing (larger machines than required, unnecessary steps, machines not quality capable, over design, etc.)
Material stocks – early delivery, storage space, deterioration and damage, cluttered site
Building defective parts – snag lists and walk-throughs
Waste of untapped human potential
Once you adopt and apply Lean methods to whatever process you currently have, you will quickly begin to appreciate the power of this philosophy as experienced by countless industries all over the world and can gain a competitive advantage by delighting your customers with projects delivered on time and on budget. The main advantage is that all learnings can be carried forward to the next project and integrated into your daily working practices. It also provides an outlet for ideas from staff members who will know the workings of your site better than anybody else and includes them in solutions going forward.
Garry Doyle
Lean Construction Consultant
Leading Edge Group